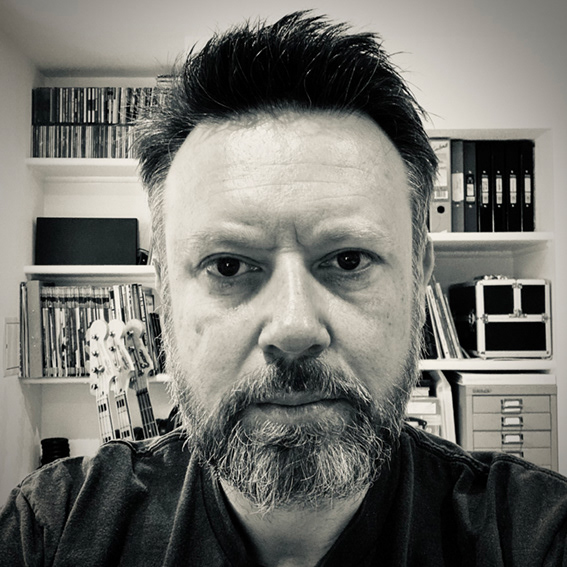 Hello! I'm Steve Levers, a freelance Graphic Designer based in Sheffield, UK, working in print publishing and music packaging. I am particularly interested in non-fiction book design such as food, biographical, historical, education, business and arts related publishing.  
After graduating with a BA Hons in Graphic Design (Typography) in 1995, I have worked within the print publishing industry for 25 years on newspapers, magazines and books as well as more recently producing designs for vinyl record box sets for a small independent record label based in Europe.
"I have worked with Steve Levers on book projects for many years. I would without hesitation use him again if he were available. His design abilities speak for themselves, and his technical skills are also considerable. But the best thing about Steve is that he is unflappable. When crisis threatens in mid-production, as it sometimes does, he is there to calmly get a grip on the problem and address it with a cool head. He understands print and printer, and has advised me on everything from cover concepts through to paper specification and optimum print solutions. In short, he's the kind of designer every publisher should have on the team."
– Martin Edwards, Managing Director, RMC Media
"We've been working with Steve for a number of years now and he has delivered great results every time."
"Steve was an absolute joy to work with. He is a gifted and talented book designer and typesetter - and I tell everyone this: Steve helped make my book, Ladies who Launch in Hong Kong a best-seller. I had completely different ideas on covers and style - and with his expert knowledge and 'gut' feel on things which were always spot on, he guided me along every step of the way to creating a highly successful book.
"Also, the process of self-publishing can be a lonely, torturous journey. Not so with Steve as a partner. He was very supportive, enthusiastic, patient, calm - and just the best collaborator I could have possibly wished for. He has a true creative eye, and was just so easy to work with really.
"I had the tightest of deadlines and a restricted budget - but he made it all happen, on budget and on time."
– Maseena Ziegler, Author, Forbes contributor and Entrepreneur